About Bluewave, Inc.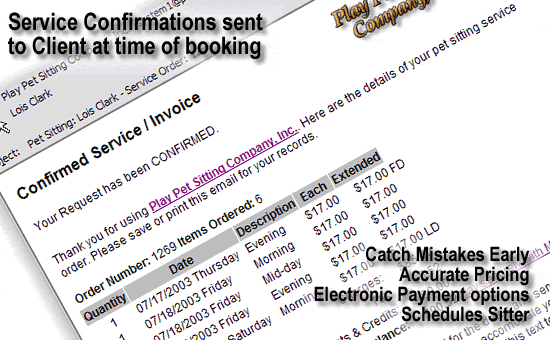 This document is in review.
Bluewave, Inc. is a Registered legal entity in the State of Georgia.
Bluewave, Inc. was founded by Chris Hayne and several associates primarily as a consulting organization specializing in bringing practical uses to technology to reality and to address critical business needs efficiently and economically using technology.
The Bluewave Professional Pet Sitter started as an application that was originally written for a friend in the Pet Sitting Business. Original estimates had the entire development process complete within one weekend. As development progressed, it became obvious that the time savings to the pet sitter owner was enormous and the initial thoughts of creating a commercial product started to emerge. Several critical design changes were implemented and the decision to use "corporate quality, industrial strength" software was made to insure that the system would perform under varying load conditions and insure the integrity of the database would be maintained. The application came to life in its current form in August 2002. Since that time enhancements have been included continually.
We believe in being fair, in doing the right thing, and believe that honest, fair companies attract honest, fair clients. Having a positive healthy relationship with our clients is important to us as it improves our ability to produce and encourages input from the consumers of our service on how we can better work together. We will always strive to do what is right.
Everyone is aware that it cost resources to develop, deliver, support, and market their product or service. It's only fair that the company producing a product or service be able to cover their expenses and produce a profit. We believe that all parties in a partnership should have the ability to grow and profit.