Best Practices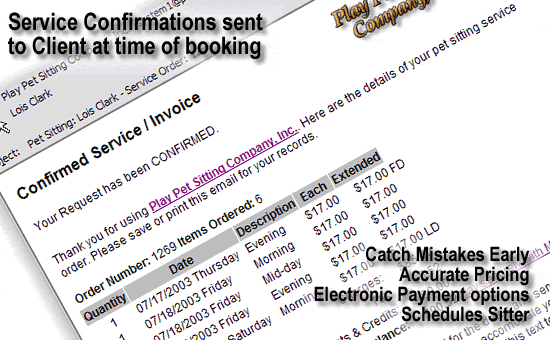 Best Practices:
At the end of the accounting period:
Run and print Global WAG for the time period.
Run and print compensation report
Export your database to a MS Excel format file.
Run and print a compensation report.
Run and print a revenue mix report.
Allow your staff use the system. Make them responsible for entering and maintaining client data.
Train your clients to expect written confirmations whenever a service is booked.
Print your copy of the staff confirmations and store them in an organized manner. They will enable you to quickly recreate your pet sitting calendar should there be an extended power outage preventing you from using your computer.
Train your staff. There is no subtitute for adequate training. Hold multiple sessions, require attendance, inspect what you expect.
If you're unsure of a particular feature, call and ask us to explain.
Be polite and professional.